Process Post: Early Idea Exploration
2. Ideation process in Session 01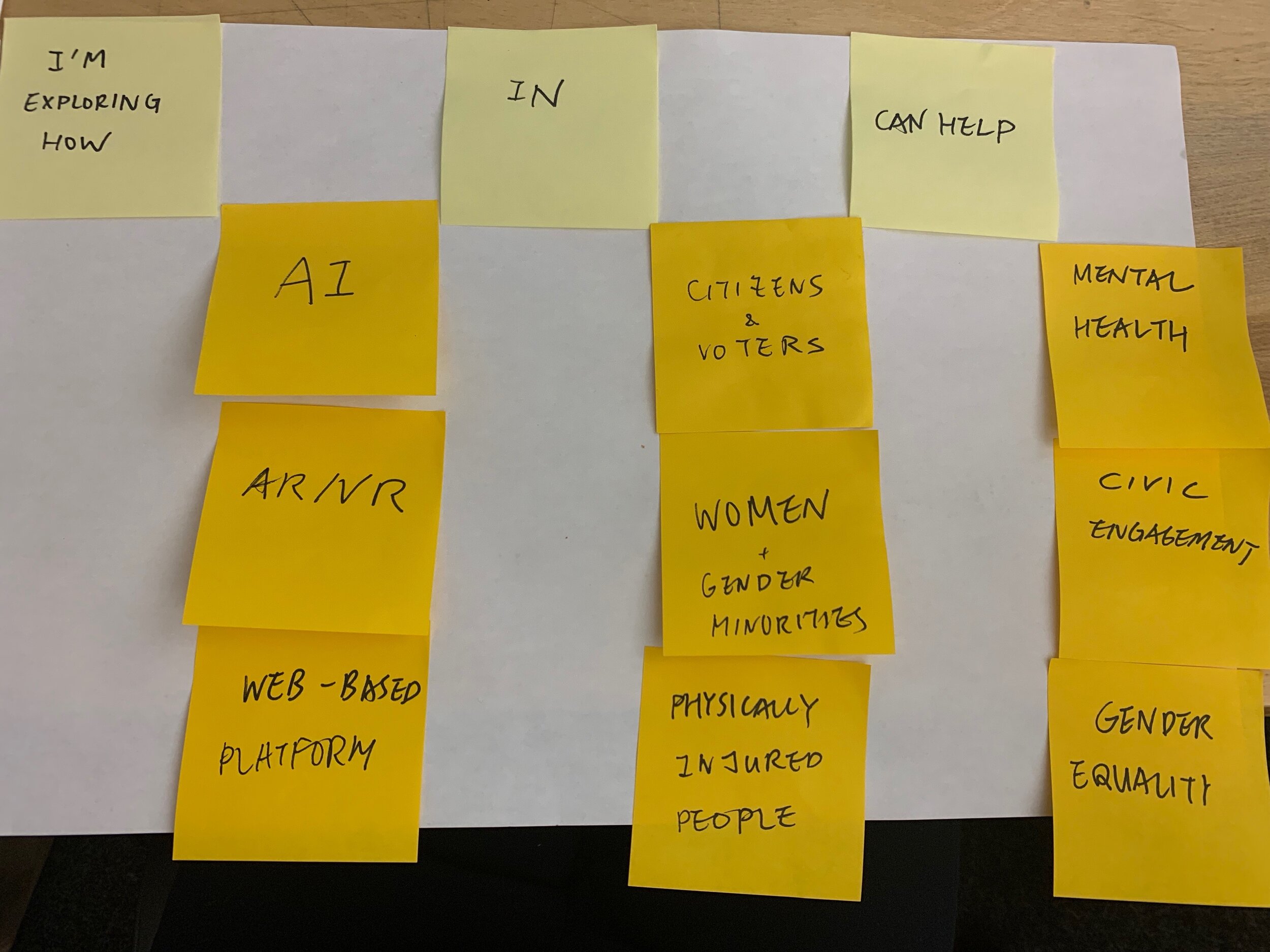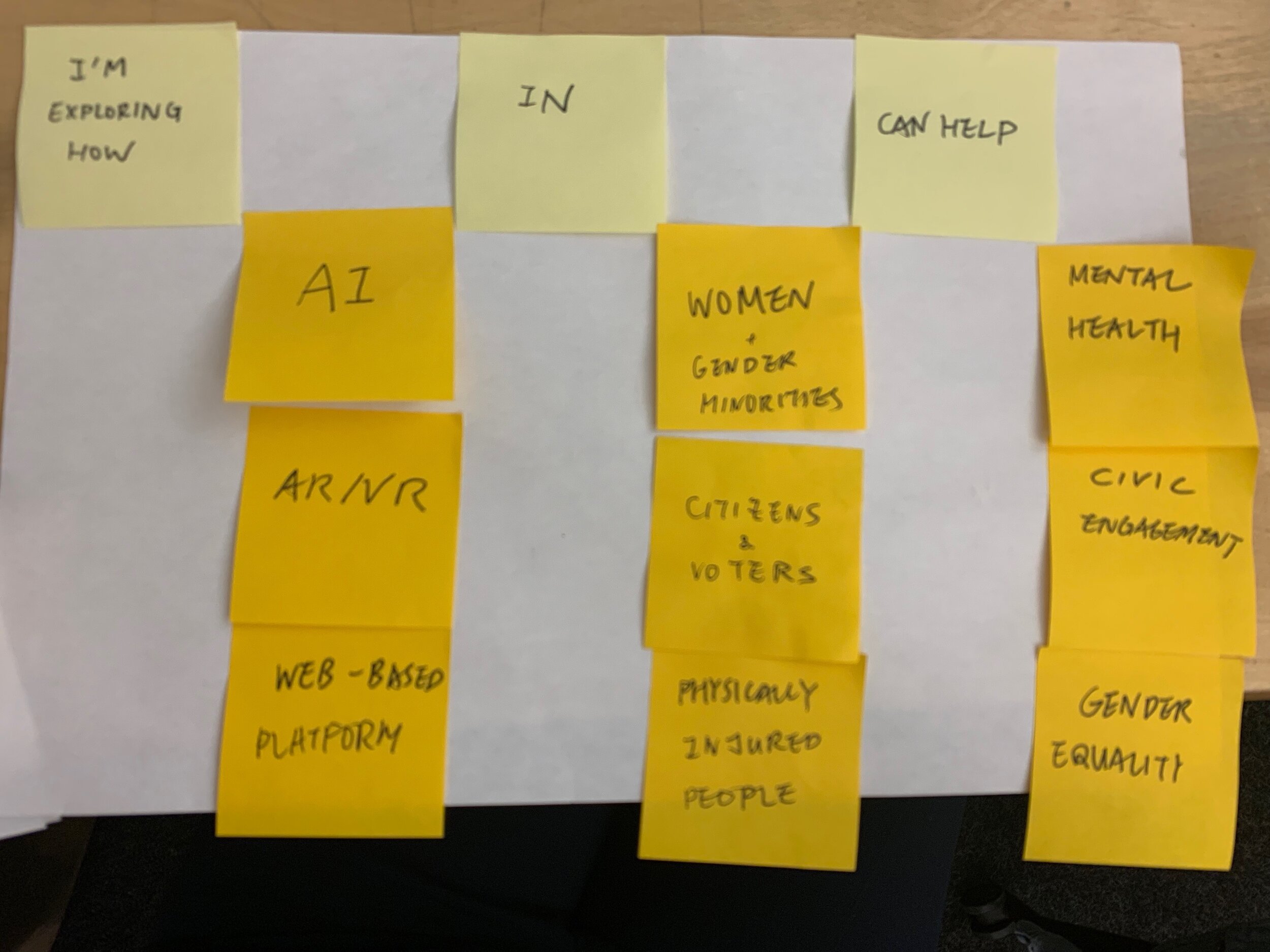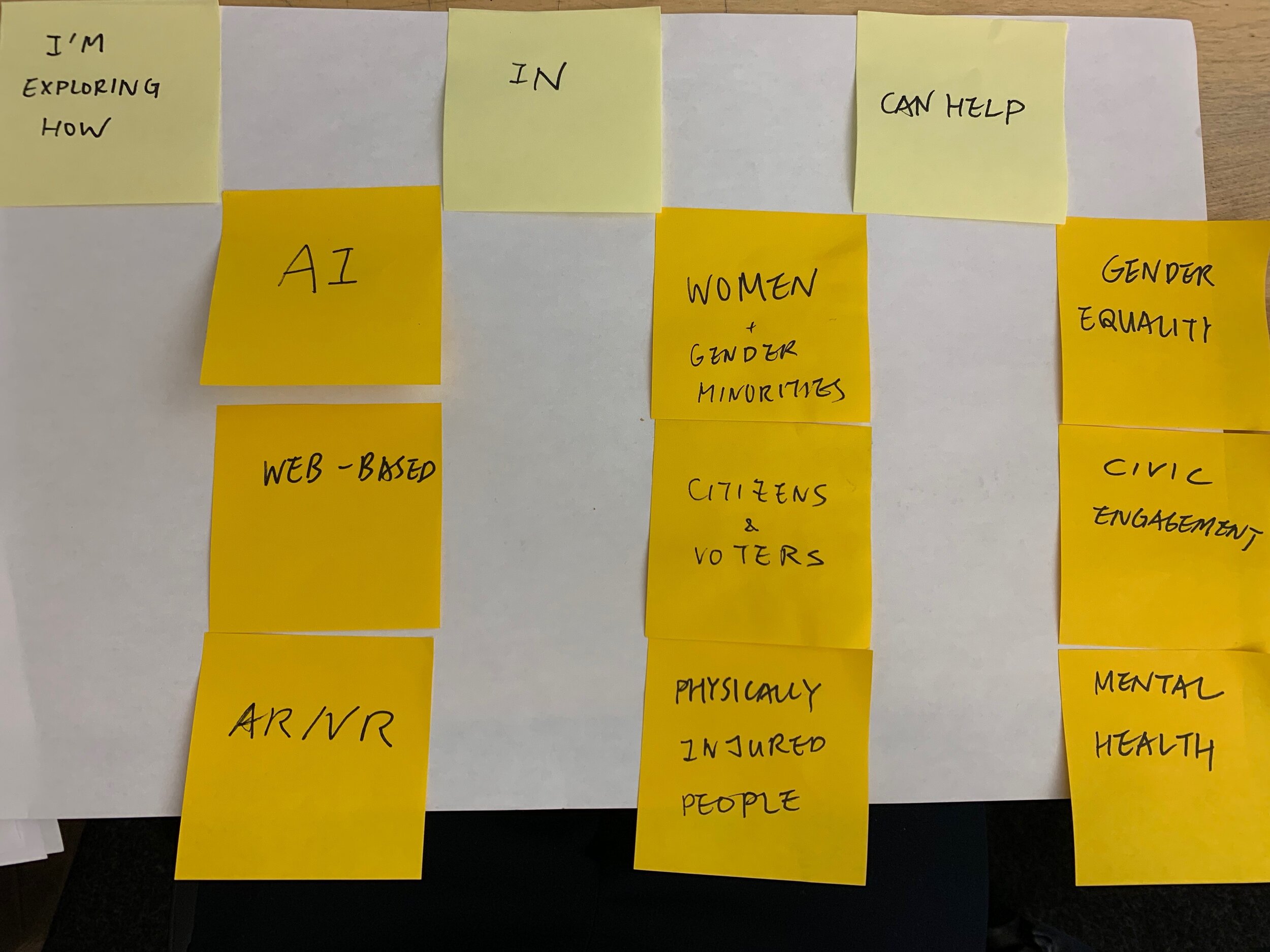 3. My choices of concept direction
I am exploring how AI in business can help increase inclusiveness and diversity
My personal experience as a gender minority as well as my previous volunteering experiences in a non-profit for gender minority has made me interested in the topic of how to create open and equal opportunities to all people regardless of their gender. In the project, I would like to expand the topic from gender to all kinds of marginalized groups by creating inclusive and diverse workplaces and societies. On the other hand, I choose AI as my technology since I am taking two AI-related courses right now and it seems to be a field with high flexibility and potential. Therefore, I would like to take advantages of the resources I have in this semester and dig into this topic more.
I am exploring how Data in Media platform can help increase information accuracy, transparency, and diversity
As a person who devotes a certain amount of time on books and online articles, I tend to pay close attention to content and media because I think they are souls of societies. Nowadays, the ways we digest information are diverse but at the same time, we lost control of the information we perceived. How can we fight against fake news and how can we maintain the quality of information are the challenges that we all face. I would like to understand more about how does data influence the world of media, advertising, and marking.
4. Next steps in my research
Even though I follow the logic of our session exercise (I'm…in…can help…) to compose my concept directions, I would like to research on each component separately. The components that I need to do more secondary research on are (will add on as I think of more keywords) :
Technologies: AI, Data

Topics: Gender, inclusive design, information, fake news

Fields: Non-profits, media, advertising, marketing
5. Process Reflection
The stick-notes ideation session is surprisingly helpful in terms of defining our topics clearly in a short time. However, I think it will be more helpful when I get some sense of knowledge from secondary research. Therefore, I will revisit this brainstorming after I did more secondary research and start to draft out my brief.
To keep tracking of my senior thesis process, I use Notion to document all the sites I seen for secondary research. It's a bit visually overwhelming and time-consuming but hopefully, it will help if I need to revisit something someday. even though a particular site might feel unimportant or irrelevant now.